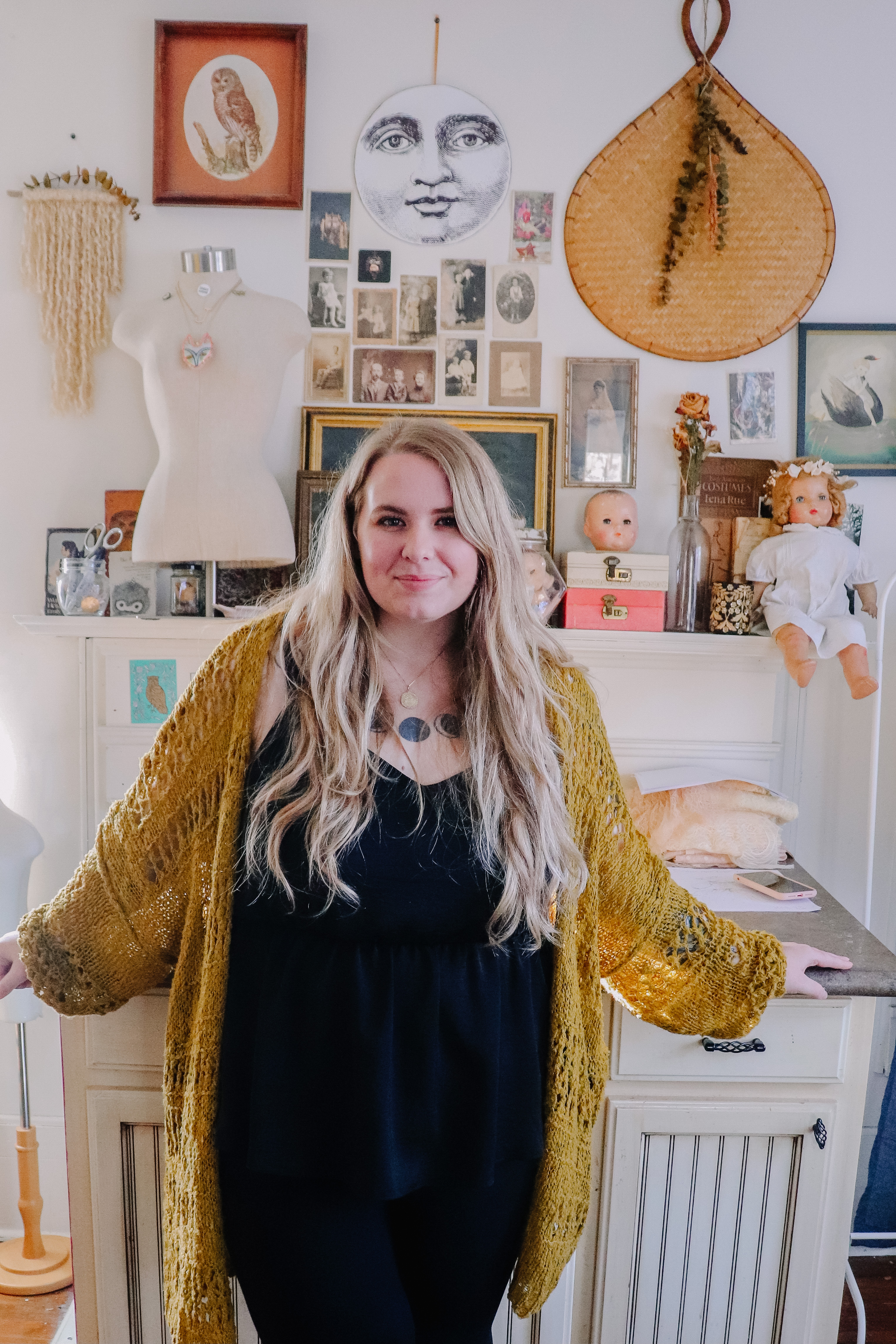 Hello! My name is Jada, and I have been the sole runner of Little Willow Tree since 2014. I've always obtained a creative touch and I enjoy greatly to be able to share with y'all my unique, one of a kind designs.
This is a 100% handmade shop. I work from home amongst the southern fields of Mississippi. My grandmother taught me how to hand sew when I was 7 years old, from which I would create the ugliest little rag dolls you've ever seen. After my first daughter was born I became very interested in creating unique items just for her. My grandmother then taught me how to sew on her antique singer. From that bloomed the Little Willow Tree. My inspiration for each piece I create derives from my two daughters, Willow and Ingrid.
Besides my daughters I also find inspiration for my pieces in an abundance of things. I enjoy greatly to mesh together a vintage and bohemian look. My love for lace is never ending. Victorian fashion and 20s-40s fashion are great inspirations for me as well. I have never felt more at peace than when I am surrounded by magnificent pieces of history. So, I enjoy greatly to be able to incorporate the old with the modern.
I hope you love your one of a kind Little Willow Tree item as much as I loved making it! I am incredibly grateful for everyone who has supported me along my journey. Little Willow Tree would not be here if not for y'all and I recognize that wholeheartedly. For as long as I continue to grow with my small business I will continue to strive to stay humble. Thank you always.
Visit me on Instagram @littlewillowtree I update frequently and that's where you can find all info on new collections and one of a kind designs!